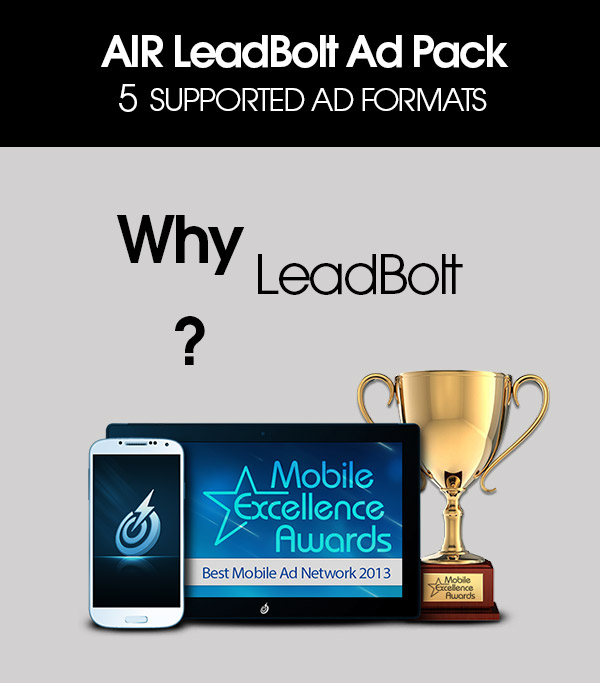 [ FREE GIFT ] – Unlimited Access to over 24,000 premium courses for 2 months:
Xclusive Limited Gift
Air AS3 LeadBolt Ad Pack is a collection of useful code designed for Adobe Flash Air developers who would want to, in an easy and effective way, implement LeadBolt ads to make money off their projects, whether an app or a game, but don't want to use a custom, often very expensive and troublesome ANEs (native extensions). Air AS3 LeadBolt Ad Pack offers ready-to-use code snipets to help you speed up the process of monetization of your apps. Just paste the code of a particular ad type onto the stage, provide the ad link from your LeadBolt's developer account: Link.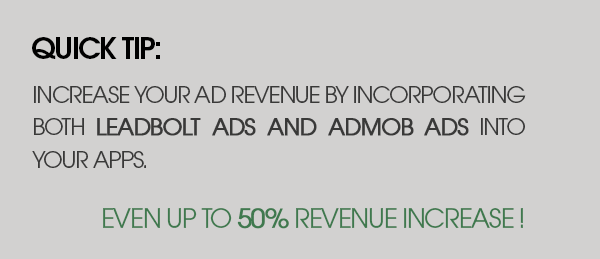 Supported ad formats:
App Wall
Floating Ad
InApp Alert
Interstitial Ad
Banner Ad
Main advantages:
100% AS3, no ANE/plugins require
100% scalable ad content (same code, but it looks good both on tablets and smartphones)
Low weight of the file (ANEs can add a few MBs to your final project file)
No special permisions required like in the case of working with other advert network ANEs
No Air SDK update required (it works both on the stock 3.2 as well as on the latest releases)
Instant access with the use of Code Snipets
Supports Flash CS 5, 5.5, 6, CC
3 ready-to-export fla examples
Detailed step-by-step help file + VIDEO Presentation